The Coradia iLint is the world's first passenger train powered by a hydrogen fuel cell, which produces electrical power for traction. This zero-emission train emits low levels of noise, with exhaust being only steam and condensed water. The iLint is special for its combination of different innovative elements: clean energy conversion, flexible energy storage in batteries, and smart management of traction power and available energy. Specifically designed to non or partially electrified lines, it enables clean, sustainable train operation while ensuring high levels of performance.
Five of the trains started running, this week. Another nine will be added in the coming months, to replace 15 diesel trains on thie regional route. Alsthom says the Coradia iLinx has a range of 1000 km, meaning that it can run all day on the line using a single tank of hydrogen. A hydrogen filling station has been set up on the route between Cuxhaven, Bremerhaven, Bremervoerde and Buxtehodue.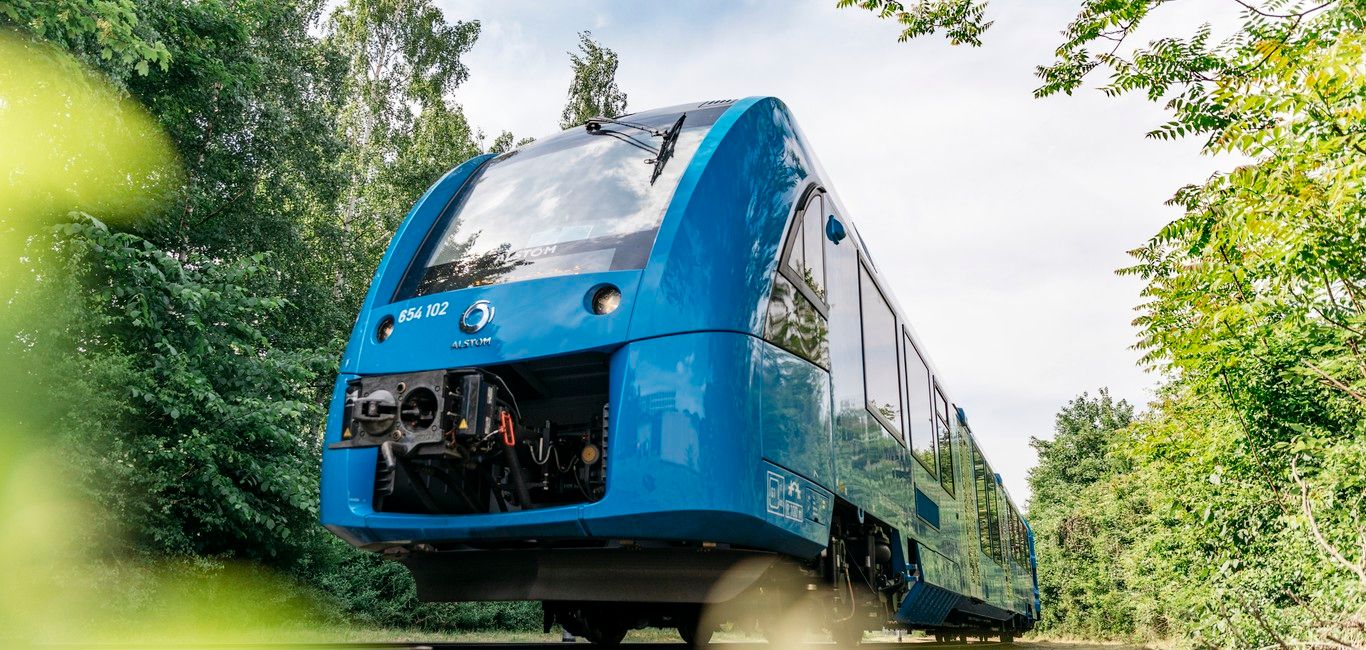 Alstom, which started testing the trains in 2018, has agreements for Coradia iLinx in other locales, including for 27 trains in the Frankfurt Metropolitan Area. The two other contracts are for regions in Italy and France.
While it will take some time to entirely switch the continent's rail network to green energy (assuming the full conversion happens at some point), bringing hydrogen powered trains into service is a positive step forward. The company notes that although electrification efforts in some countries, much of Europe's rail network will rely on trains that are not electriced in the long term. It notes that there are more than 4000 diesel powered cars in Germany alone.
The iLint was designed by Alstom teams in Salzgitter, Germany. The project benefits from the support of the German Ministry of Economy and Mobility and the development of the Coradia iLint was funded by the German government as part of the National Innovation Program for Hydrogen and Fuel Cell Technology (NIP).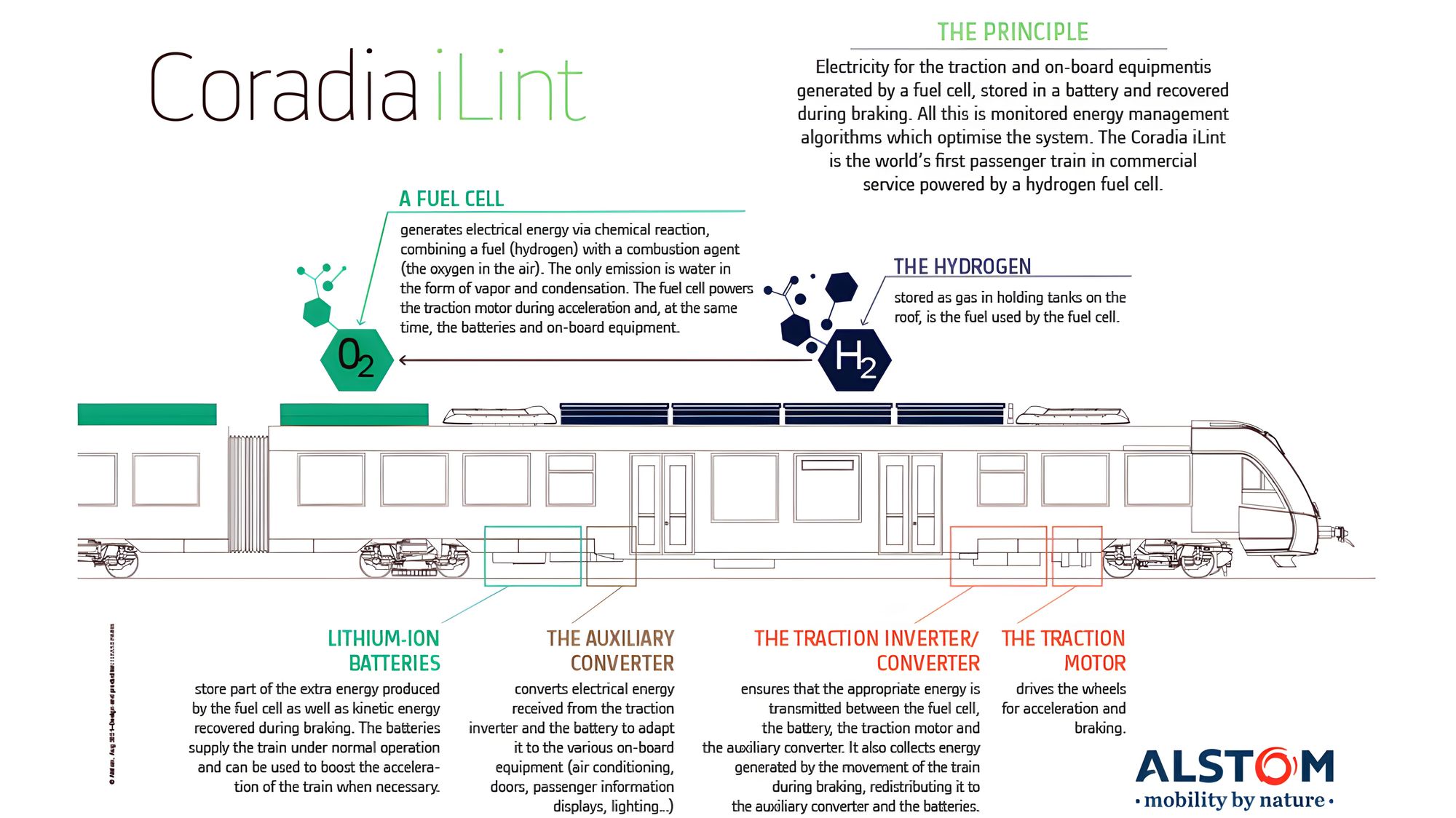 Read more about the Coradia iLint on Alstom's Website
Images by Alstom